Guest book

GENERAL INFO
Age: 26

Male

Single

Ethnicity:
Chinese, Taiwanese

Location:
Calgary, Alberta, Canada

School:
Univ of Calgary

Graduation: 1999

Job Industry:
Computer Networking

Job Function:
Senior Network Dude
What's NEW?
January 21, 2002
Acura Integra TypeR Buying Guide
January 14, 2002
Happy New Year Guys and Gals!
So after getting into an accident in October last year and finally just getting my car back... I have something big planned for this year. I'm gonna kick it up a notch and start doing some major mods to my ITR. Check out the preview of what it will look like below! What you see is a Top Fuel VTEC Turbo'd ITR. Supposedly the Top Fuel Turbo is rated at 450HP+ and some have seen 600HP at the wheels!!! Damn that's just crazy! Enjoy the pics!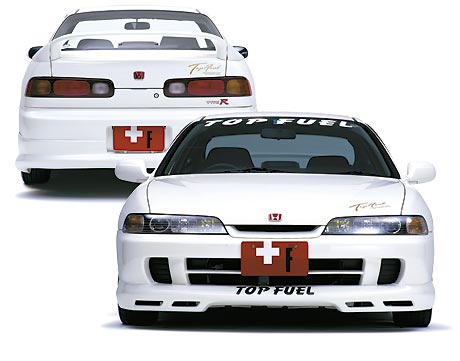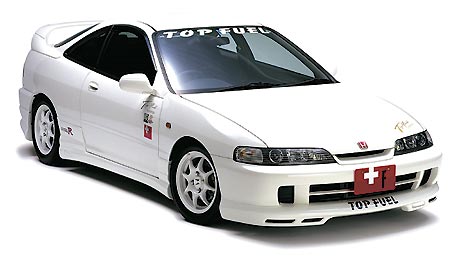 The Raptor,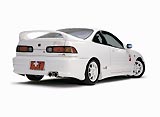 X-Mas 2001 !!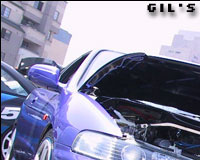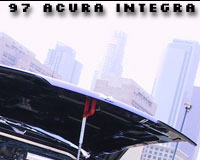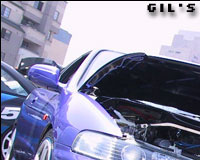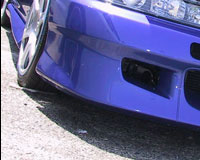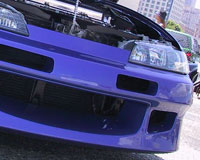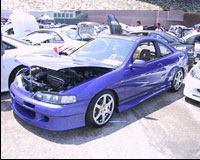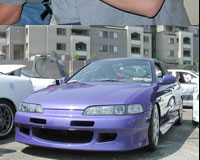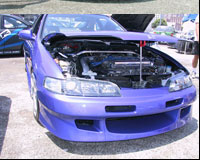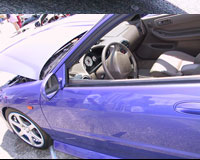 I found this on the web somewhere and I was so amazingly impressed with the clean looks that I just had to put it up for everyone else to see! It's nice and clean and that electric blue is just awesome! I wish my car would eventually end up like that! Cheers, I wish everyone a Merry Xmas!!
October 23, 2001
As usual, Honda usually announces and releases their newest beast over in the U.K. Now why the heck is that? I don't get it. But this exciting new announcement of the Honda Civic Type R for 2002 is awesome! Personally I like the car, although the styling probably needs some getting use to, but it doesn't look too bad outta the box. For some more info on it check it out here.
October 22, 2001
Well its been awhile since I've updated the page. I been a little lazy with it but I've gotten my second wind. :). Since my last update, I've installed a new intake for the ITR. When I had my Civic I just had a short ram intake and I always wondered if a cold air intake would make any difference. WOW, did i ever! I would recommend the AEM cold air to anyone. I felt considerable increase in power through the RPM range but mostly in 1st thru 3rd gear. The intake is good and sounds awesome at full throttle. Here is a pic (sorrie I don't have a pic of the intake on my car yet..soon!). But here it is from AEM.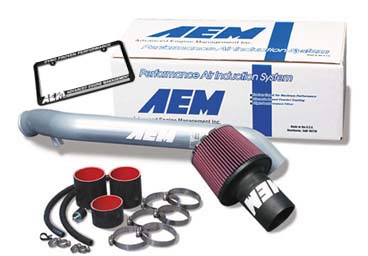 A friend send me some pics from the Fast & The Furious, here it is! Enjoy! (and.. yes, I know its a bit late?!?!)
I have been thinking about what I wanted out of my ITR. After much thinking, I've decided that I'm going to start really building it up. I'm targeting to enter some car shows next year here in Calgary, as the scene is getting much bigger now. I have a plan of what and how I'm going to build it. Visit my project page here to get more info!
August 26, 2001
I've just return from my trip to China and Japan and that was a blast!! It wasn't anything I expected but it was quite an experience... I'd like to go back again in a few years to see the difference. But one thing is for sure, there are A LOT of people there! The population of just the city of Shanghai is like 16 million people!! Can you believe that?? That's like half of Canada man...whoa. I will post some pics I took while I was there so check back later.

I've also added a new link on the menu that will link you to a web ITRSPORT.COM's Integra Type R review section. This is a great page listing all the magazine articles to date that have been written on the beloved ITR...This is a great page and I'd like to thank Josh for all the effort he's put into his very informative page!