NEON R/T


Had some good mods and body kit.
Civic SiR


Talk about slammed! Skunk2 adjustable shocks and 18 rims!
Civic SiR


How can you tell these two Civic's are brothers? ;-)
Hmm... I forgot wat was so special about this one...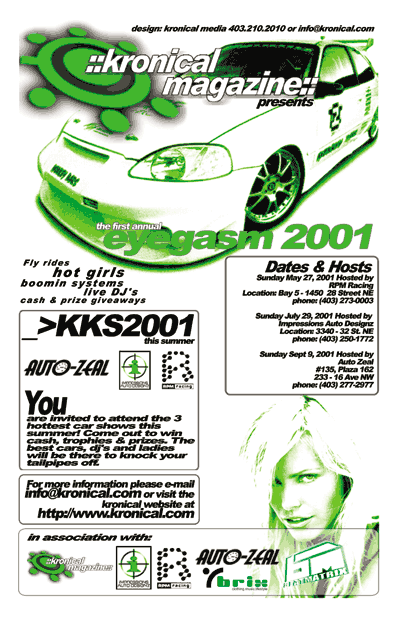 I must say the show was fantastic and organizers did a pretty good job! There were probably about 50 cars at the show which included a lot of imports (Honda Civics, Acura Integras and 1.6EL, Acura NSX, BMW, VW & VW Bugs, Toyota Supra, Toyota MR2s and many more!). The turn out was better than I thought it would be and it just goes to show that the import culture here is here to stay!! Whooohooo!!
I took a few snaps of the cars that were there... but damn it I shoulda took more!! Oh well, I'll do better next time :-). I was also kinda lookin forward to the some of the honies that were gonna be there but I didn't see no show girls.. *sigh*...haha.. But if I find some next I'll be sure to let ya know ;-)!
And man.. after looking at all these phat rides.. Who wants to look at my car??? Yikes! I got some catchin up to do that's for sure.. damn.. this is a way expensive passtime...
Aight I'm Out...

1996 Civic Si Coupe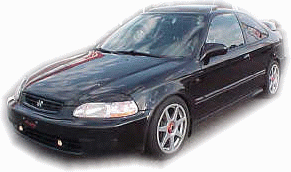 Yes, this was my old Civic.. and I still miss it

More pics...

Acura 1.6 EL Turbo?


Ya, I remember he told me he had a turbo...
Nice Decked Out Civic


Racing seats and bunch of other stuff...